Day 3
was a day of brewpubs and awesome treatment. After our trip to Pete's Kitchen we hit the road to check out Boulder. Last year we checked out
Mountain Sun
in downtown Boulder. This year we opted to see their second brewpub, Southern Sun. But when we showed up in Southern Boulder, they weren't open for business yet.
So we cruised on over to
Boulder Beer Co.
which has been around for years.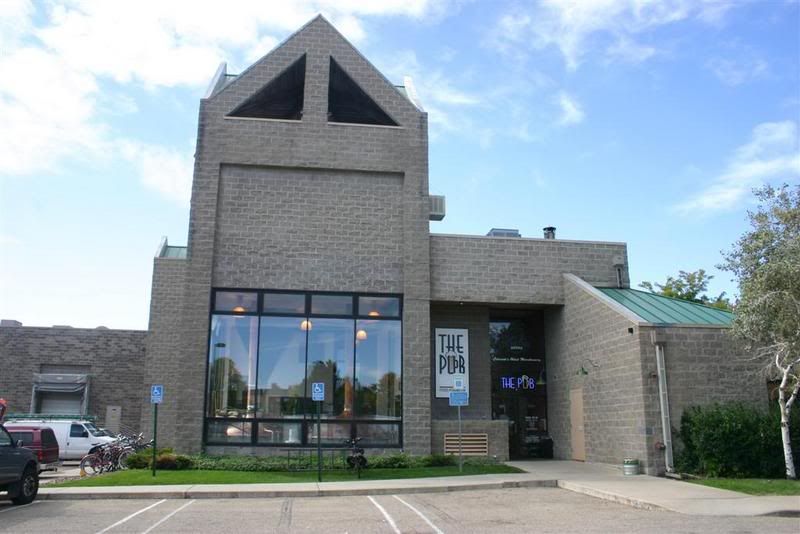 We got a chance to have Hazed and Infused from the source. I also enjoyed their Mojo IPA made with Amarillo and Centennial hops. It reminded me of our X-IPA and was very nice. I had no idea that BBC was as large as they are. They have a 50bbl system with 100 and 200bbl fermenters and brite tanks.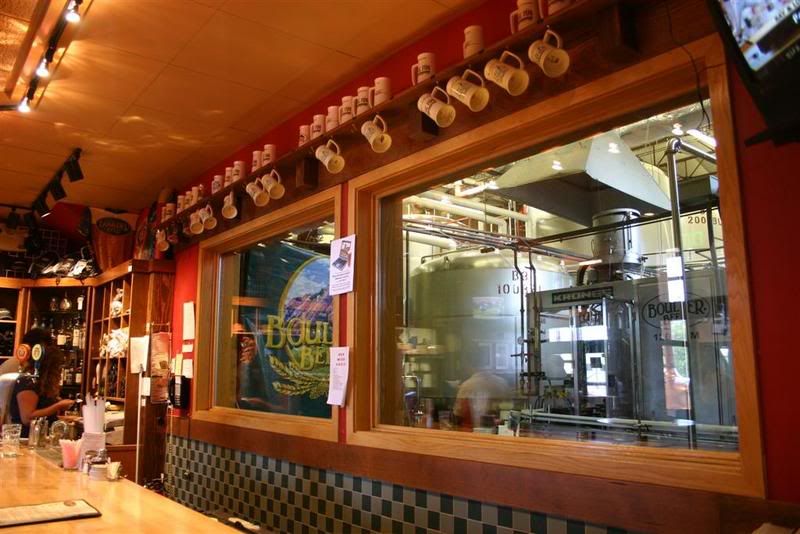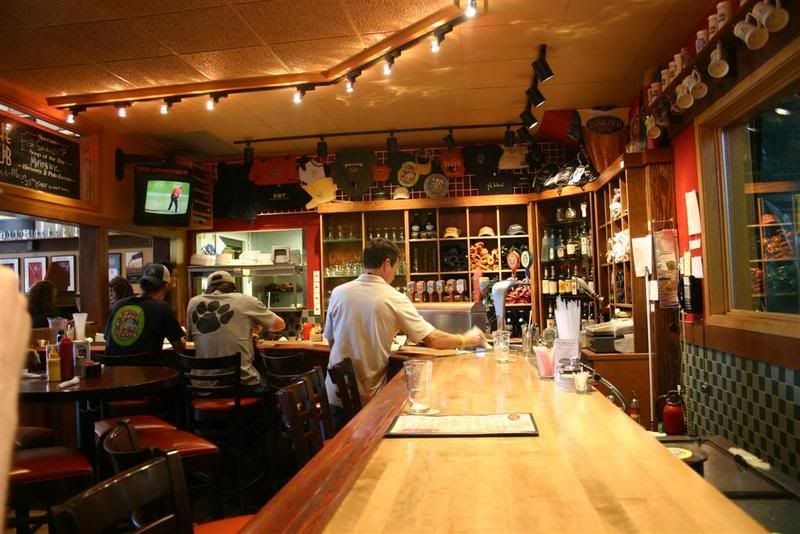 By the time we finished out beers it was time to see if Southern Sun was rockin' and rollin' yet. Southern Sun turned out to be about the coolest thing we did the whole trip because we ended up getting the royal treatment from the staff.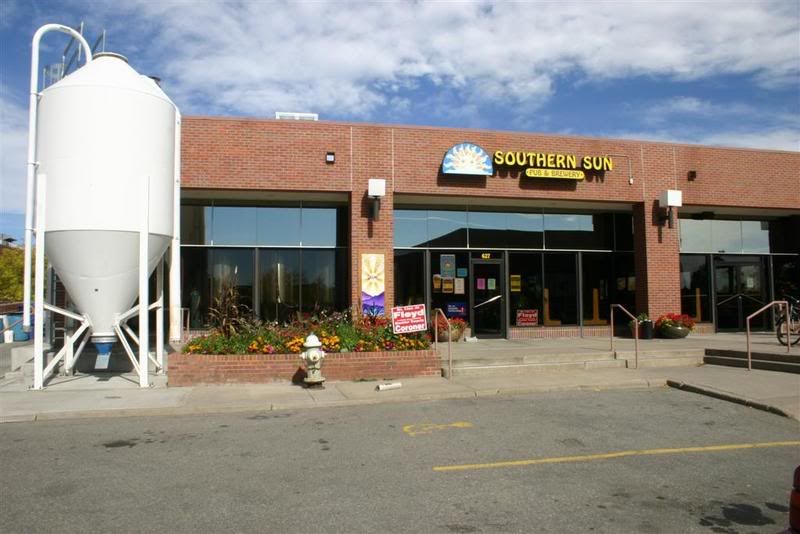 When we sat down the GM asked us if we were brewers and we introduced ourselves. He told us all the beers were on him and told us we could try whatever we wanted on tap. They had a
very
large list of beers on tap.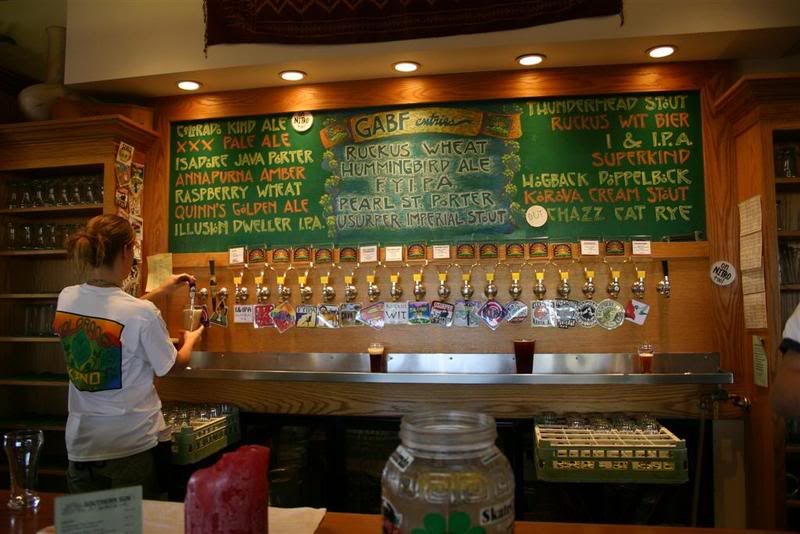 The Hummingbird Ale was a type of Braggott (a type of mead or honey and malt based beverage) that was very tasty and ended up winning bronze in the specialty honey category. While we were sitting and enjoying the beers, the kitchen came out with a delicious quesadilla that was mistakenly ordered or something and was offered to us. We gladly accepted.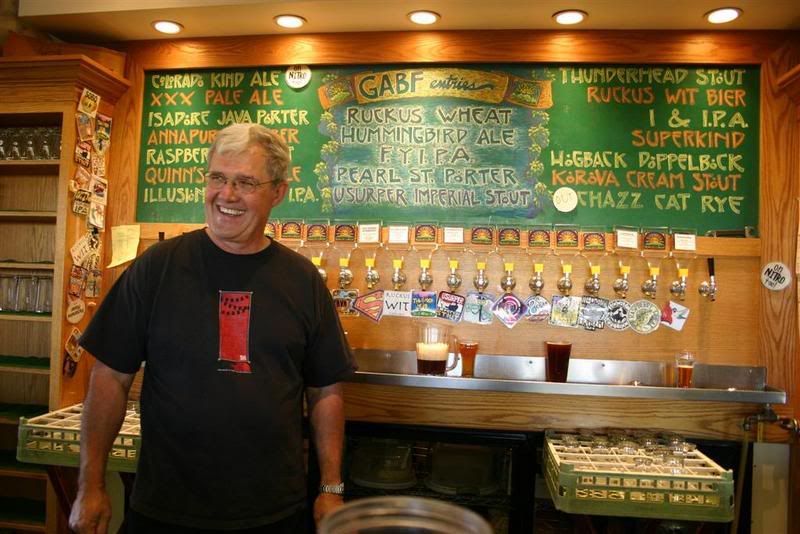 This was one of the owners, bussing glasses, cleaning, and generally hustling around during a busy lunch rush to make sure things still go smoothly. Cheers to that!
The late afternoon held the Alpha King Challenge at the Falling Rock. Last year Jeff Bagby won when he was still with Oggis' Pizza. This year he snagged 3rd and 2nd.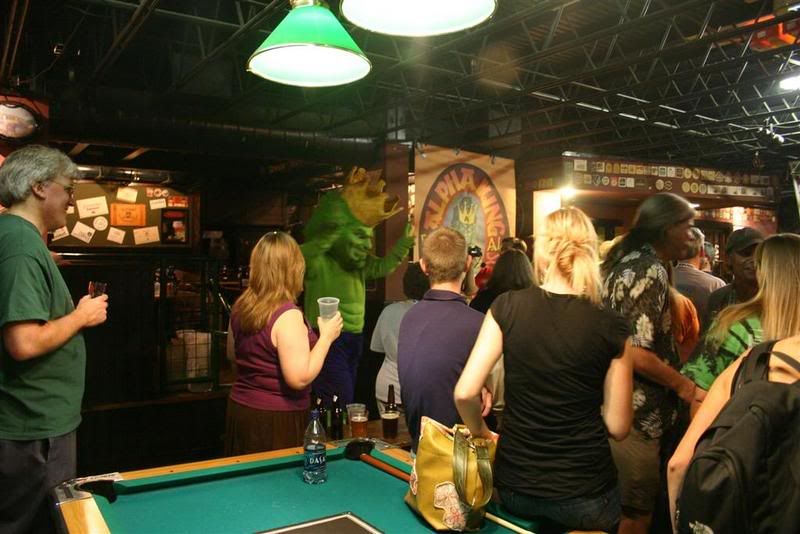 First this year was Washington's own Boundry Bay Imperial IPA. Finally someone won who isn't from California.
After that we had a little reception back at Wynkoop for hop selection from Brewer's Supply Group. They had different lots of their hops out for sampling for those of us that contract certain amounts of hops through them.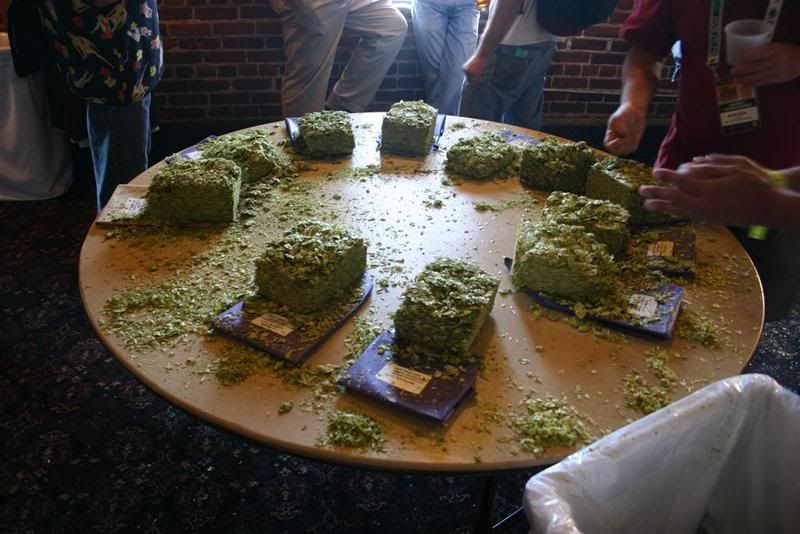 I dove in and sniffed a few different lots but all of that resin and alpha acid messed up my sinuses pretty bad. I had to recover with a few beers.
The night session was really busy at the fest and was announced as a sellout.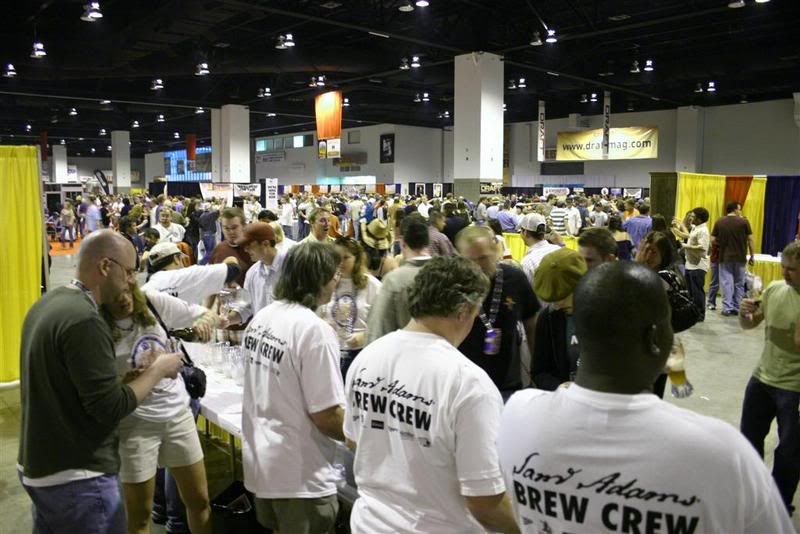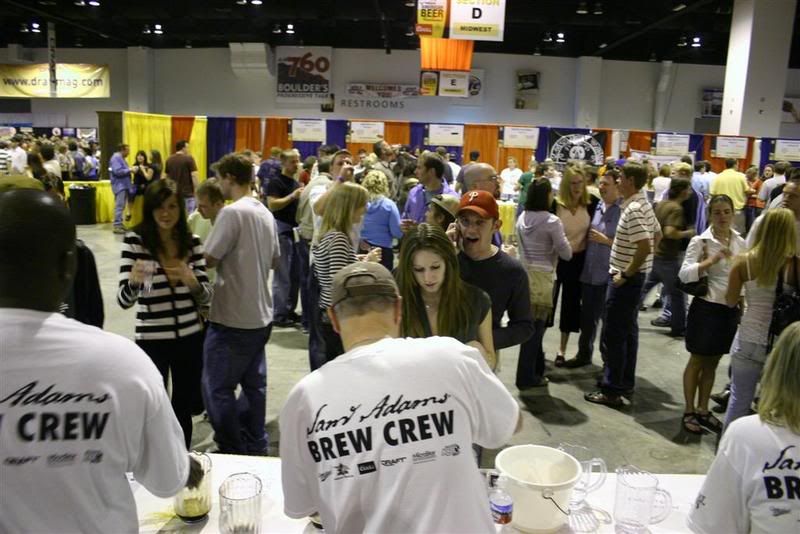 End of
Day 3
.
Coming soon:
Day 4: Awards Ceremony