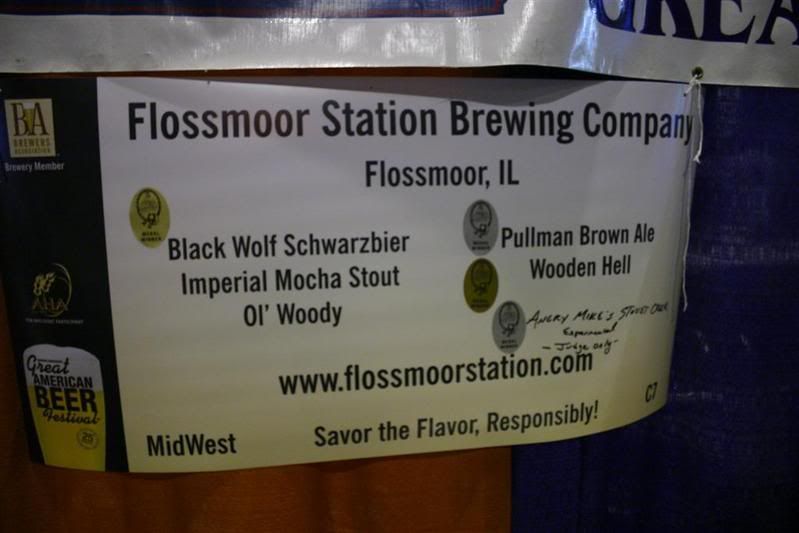 Small brewpub of the year
used the be the punchline to the joke that Matt and I would tell each other at work when something really frustrating would happen where you just want to walk off the job and go home for the day. Even after winning it seems just as unreal as those bad days at work. Walking off the stage and seeing all of your fellow Illinois brewers there waiting to congratulate you is a genuinley special feeling that I would be surprised to experience ever again.
You are only as good as the people that are around you. In our case we wouldn't have been able to win without our fellow brewers. The barrels we used for Wooden Hell, came from Pete Crowly at
Rock Bottom Chicago
. The yeast we used for Black Wolf came from Jim and Mike at
Prairie Rock
but started at
Emmett's
. Our bottling happened at
America's Brewing Company
@ Walter Payton's Roundhouse with Mike Rybinski as you may have
read about already
. And finally but equally as important,
Goose Island
packed up all of our beer and send it off on a refrigerated truck to Denver to be judged.
This next week we will be adding plenty of updates, tons of pictures, we had a great time in Denver this year and there is a lot to tell about.