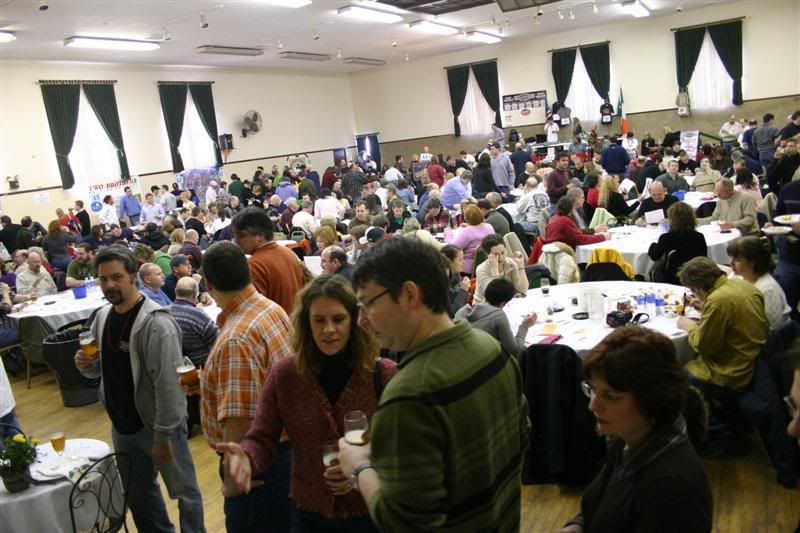 The annual
Chicago Beer Society
Brewpub Shootout has come and gone again. It was cold, it was busy, and it was fun. Last year we brought chips and salsa paired with a chili beer. We didn't win anything. So after much though and research Matt came up with the idea of making Croque Monsieurs, a french take on the toasted ham and cheese sandwich. They were made with Black fores
t ha
m,
gruyère, orange bechamel sauce, and lots of love. We paired it with our German-American I.P.A. Dopplegänger, hoping that the hops would cut through the richness of the butter and cheese, and that the citrusy Amarillos and Centennials would match well with the orange bechamel.

The lines were long from the start and our team needs to be commended for their hard work. Our GM, Sandi, Matt's Wife Jenni, Matt's friend Paul, and Matt himself stood behind the booth for most of the event doing their best to crank out fancy grilled cheese sandwiches. We were disappointed not to win anything for either the food or the food and beer pairing but we did win in a tie for 2nd place for favorite beer along with
Three Floyd's
and Behemoth Barley Wine.
My picks for best food would have to be either
Goose Island's
magnificent whole roasted hog or Three Floyd's lamb curry.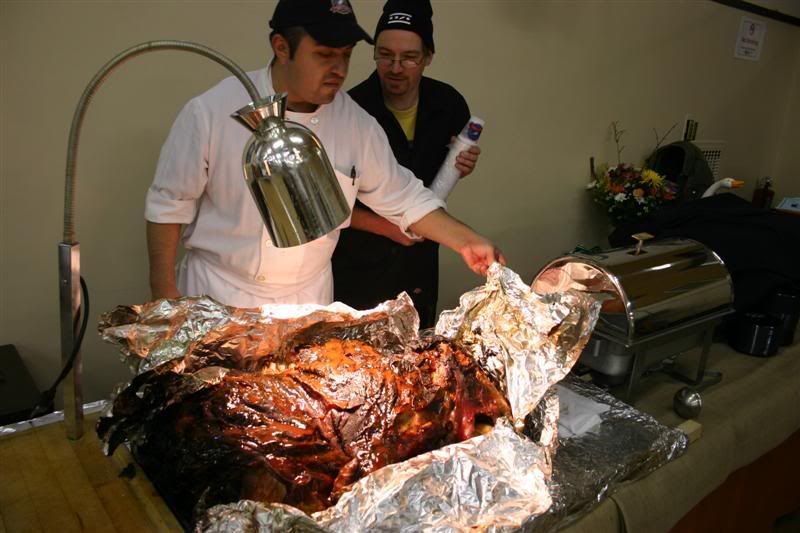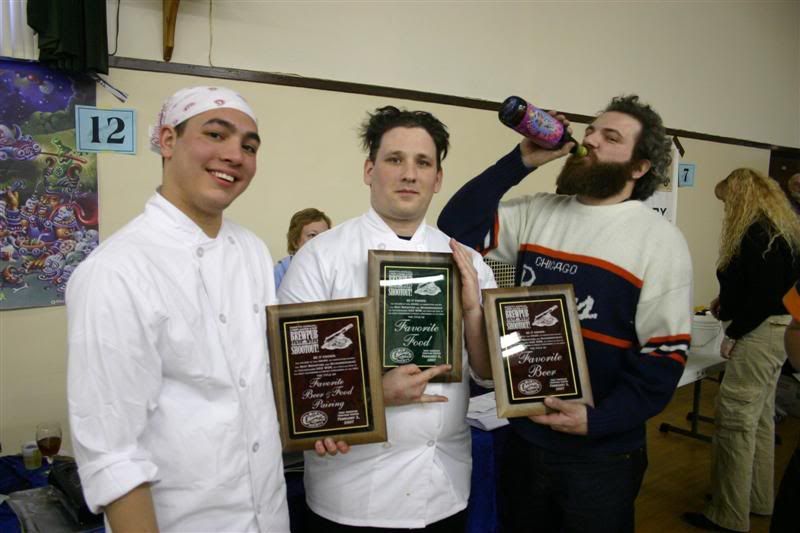 (The Floyds crew who won in favorite beer, food, and food and beer pairing.)
All in all it's nice to be recognized and I should probably mentioned that we poured through all of our beer AND served all of our food. Clearly the sandwiches had something going for them if we cranked through almost 300 servings.